This concert by the Martinů Voices ensemble will pay tribute above all to the works of two Polička natives – composer Bohuslav Martinů and poet and novelist Miloslav Bureš. Jiří Gemrot's cantata The Burying of Light on Bureš's lyrics, which Martinů also wished to set to music, will be heard for the first time.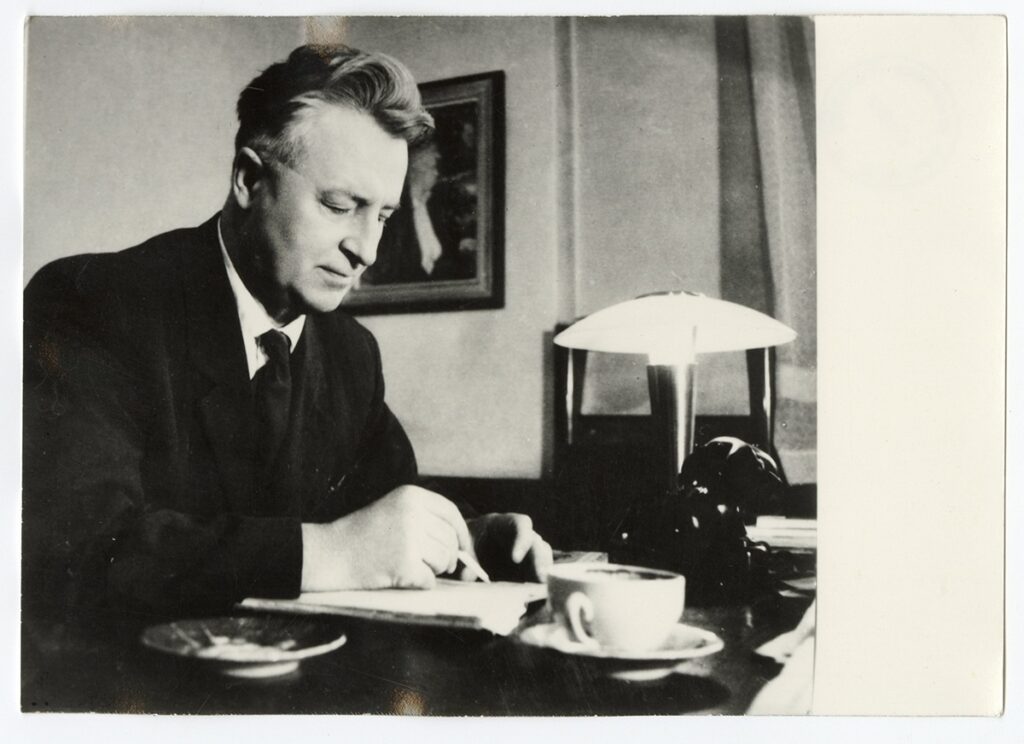 "I still can't understand that farewell. He smiles and waves his hand: »Send me the verses, The Burying of Light, in a month from now. I will be able to work again by then. Will make them into a new cantata," he thinks of the old beautiful habit of the Vysočina glassmakers we were talking about."
Miloslav Bureš about his last meeting with Bohuslav Martinů, 1959
Jiří Gemrot
Elegy for Military Secretaries
for solo voices, mixed choir, violin, viola and cello; lyrics by Jiří Dědeček
---
Jiří Gemrot
The Burying of Light
Premiere of a cantata for narrator, baritone, mixed choir, String quartet and piano. Libretto was written by Vojtěch Stříteský, based on rhymes, texts and a collection of the same name by Miloslav Bureš.
---
Bohuslav Martinů
Five Czech Madrigals
for mixed choir a cappella H. 321 (1948) 
The message delivered by the Dove
My Aching Head
Geese Floating on Water
Riding to See My love
Spells and Calumnies
---
Bohuslav Martinů
Mikeš from the Mountains
cantata on the text of a poem by Miloslav Bureš, for soli, mixed choir and instrumental accompaniment H. 375
---