A programme to commemorate the 80th anniversary of the transport of Litomyšl Jews to Theresienstadt. At 6:30 p.m., there will be a memorial gathering at the metal plaque commemorating the spot where a synagogue used to stand, directly next to Smetana House.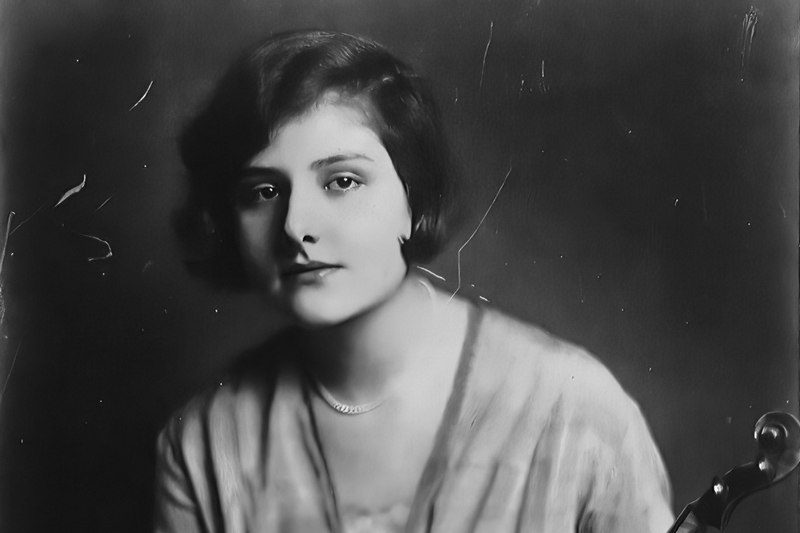 "In October, I was summoned to the transport. I was told to report to the assembly point in Amsterdam within two days. To the headquarters for Jewish displaced persons. A good friend from the local office helped me to postpone it for the time being. But it won't be possible next time. This is the end, Alfi. The Nazis here know who I am and where I live. I cannot hide away from them anymore."
Alma Rosé: Write to me. Your Alma.
Zdeněk Geist
Write to me. Your Alma.
A monodrama with musical accompaniment based on the life story of Gustav Mahler's niece – violinist and conductor Alma Rosé.
---
The programme features excerpts from the works of:
Richard Strauss
String Quartet in A major Op. 2, TrV 95
Franz Schubert
String Quartet in B flat major No. 8 D112
Antonín Dvořák
String Quartet in D minor Op. 34
Viktor Ullmann
String Quartet No. 3
Gideon Klein
Fantazia and Fugue
Anton Webern
Slow movement for string quartet
---