Smetana's Litomyšl is a festival with a longstanding tradition, an excellent program lineup, participation by top musicians, and the unique environment of Litomyšl Castle – all of which rightfully place it among the most esteemed cultural events in the Czech Republic. You, too, can come to consider the festival your own. Become an active participant by helping us continue to develop Smetana's Litomyšl and improving its quality with your donation.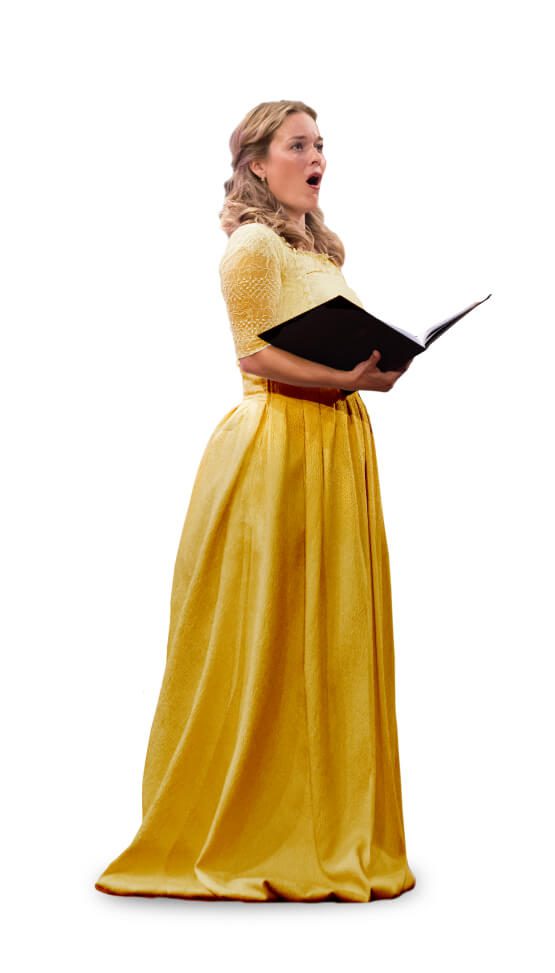 Are you a company looking for an environment where you can strengthen your relationships with partners and clients?
Would you like to reward your employees with tickets to Smetana's Litomyšl?
Are you interested in the opportunity to promote your brand at the festival and support an exceptional cultural event?
Do you enjoy being at Smetana's Litomyšl?
Would you like to visit us frequently – alone or with friends or family, but without worrying whether you'll be able to get tickets?
Would you like to support the festival and possibly even participate in helping us shape it?
Thanks to Platinum benefactors
Helena a Jürgen Hoffmeister
Thanks to Golden benefators
Karla a Jan Langovi
Karel Hrodek
Jitka Pantůčková
Jiřina a Josef Škrkoňovi
Alice Dicková
rodina Tichých
Jaroslav Vyroubal
Zuzana a Stanislav Hájkovi
Thanks to Silver benefactors
Miroslav Lipavský
Eva a Jiří Olivovi
Pavel Tilšer
Jan Koukol
Jan Glatt
Jana Anna a Miroslav Haškovi
Dagmar Štyrská
Petr Gross
Alena a Martin Formánkovi
Zdeněk Hajžman
Marie Zoubková
Jiří Prokop
Blanka a Aleš Kroutilovi
Vladimír Sapara
Hana Folkmanová a Pavel Srdínko
Eva a Jiří Drahošovi
Thanks to Bronze benefactors
Marie Němcová
Markéta a Lukáš Zrzavých
Jana a Zuzana Mattlachovy
Radoslava Nováková
Petr Šťastný
Iva a Bohuslav Koubovi
Petr Vavřín
Miloš Veselý
Astrid a Harald Vahlovi
Milena Šnajdrová
Jan Kováč
Štěpánka Zrcková
Karel Novotný
Jaroslava a Antonín Svojsíkovi
Jindra Novotná
Jana a Oldřich Dostálovi
Josef Zítka
Jana Mastracci
Šárka Vesková
Radek Hübner
Eva Tschornová
Květa Hofnerová
Jiří Vencl
Jiří Pelc
Michal Janoušek
Josef Veverka
Hana Hausknechtová
Hana Horáková
Eva a René Semotanovi
Lenka a Jiří Kotačovi
Hana a Pavel Charamzovi
Jana a Ján Sabovi
Hana a Jan Lustykovi
Miloslava Kavanová
Tomáš Mrkvička
Petr Hlaváček
Milan Bureš
Vladimíra Vaddé
Jiří Ulman
Jaroslav Vávra
Jana a Ladislav Židkovi
Jana a Marek Vavrečkovi
Marcela Růzhová
Marie a Vítězslav Duspivovi
Miloslav Zábojník
Alena Šmahelová
Pavel Šámal
Kristina Hasoňová
Hana a Petr Svačinovi
Aleš Zlámal
Václav Myslík
Irena Slabá
Markéta Guerra
Hana Deáková
Alena a Václav Soukupovi
Hana Vaňousová
Ľuboslava Bártová
Elena Vidrová
Jiří Drašnar
Kryštof Grulich
Jana a Přemysl Krškovi
Miroslava Serbáková
Anna Rychnovská
Tomáš Zahradníček
Blanka Heroudková
Josef Bejček
Dagmar Povolná
Ivana a Petr Homolkovi
Eva a Pavel Doležalovi
Naděžda Harbichová
David Samek
Hana a Ivan Michněvičovi
Petr Řežábek
Jiří Balaštík
Vendulka a Jan Tarabovi
Petr Cimburek
and thanks to all those who didn't want to be mentioned.